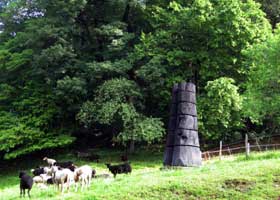 David Nash, Threshold Column, 1998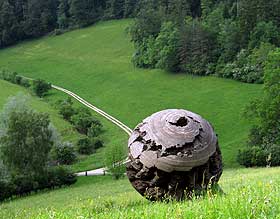 Peter Nagel, Planet der Schweine, 2001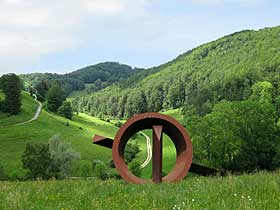 Nigel Hall, Soglio, 1994


Details


Monastry of Schoenthal
near to Langenbruck (BL)
Foundation Sculpture at Schoenthal
Meetingplace in a former monastry

"
Dialogue between
Art a
nd Nature "
Sculptures in the landscape - more than 20 art pieces by int
ernational and Swiss artists in harmony with nature
since 2001
opened daily and free
Link:
www.schoenthal.ch
Source + Photos:
ehauff, 05/2009

State: 05/2009
Directions:

40 km southeast from Basel.To reach Schoenthal take the A 2 (E 25), exit Eptingen.

For disabled:

The sculptures are situated along diverse paths, uphill and downhill, in woods and meadows. Some of them are not accessible to wheelchairs.